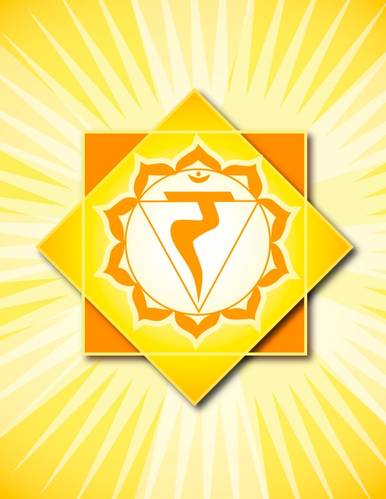 The Solar Plexus Chakra is located and inch or two above the navel. This Chakra is the focus point for our power and will. Our sense of power, ego and authority, as well as self-control and discipline are centered here.
The Solar Plexus Chakra... Wisdom, Clarity, Self-Esteem...
Related organs; liver, spleen, stomach and small intestine...
Associated problems; diabetes, pancreatitis and liver disease...
Yellow is a creative color and relates to self-worth... how we feel about ourselves and how we feel other people perceive us.
This is the area of the personality, the ego and the intellect. It gives us clarity of thought, increases awareness, and stimulates interest and curiosity...
Yellow energy is related to the ability to perceive and understand. The yellow energy connects us to our mental self…